University College Cork
About University College Cork: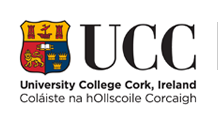 University College Cork (UCC) is an internationally competitive, research-led University that plays a key role in the development of Ireland's knowledge-based economy. The university was founded in 1845, and enrolls nearly 20,000 students. UCC's institutional research strategy focuses on creating and supporting world-leading clusters of researchers, building on the research strengths of the University, and is aligned with key Government strategies including the Strategy for Higher Education to 2030, and Ireland's Strategy for Research and Development, Science and Technology, Innovation 2020.  The UCC Strategic Plan for Research and Innovation, 2017-22 details a number of performance targets for research and economic development that seek to position UCC and Ireland as an international innovation development hub.
About the Partnership:
The University of Maryland (UMD) and University College Cork (UCC) have engaged in reciprocal visits and are currently in the process of developing a closer relationship. UMD researchers have engaged in Responsible Conduct of Research (RCR) training at UCC through the Fulbright program. UMD's former Vice President for Research Patrick O'Shea is now President of UCC.