Partnerships
Successful Partnerships
The University of Maryland engages in strategic partnerships with a variety of external organizations. Research and innovation generated through collaborations between academia, industry, government, and international organizations can help solve national and international challenges and spur economic development.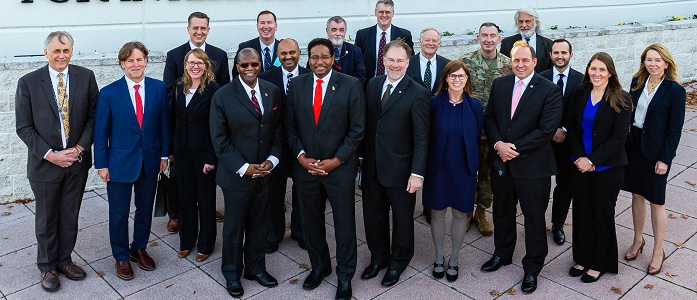 The University of Maryland has a comprehensive approach toward partnerships, aimed at sustainable, mutually beneficial relationships based on a spectrum of interactions. These comprehensive partnerships explore and strengthen every facet and touch point of collaborative engagement, including: research collaboration, student recruitment, recognition and brand awareness through philanthropic contributions, advanced/professional education for employees, teaming and business development opportunities, access to faculty consultants, facilities and labs, product commercialization, licensing and tech transfer, and athletics, arts, and event sponsorships. We are happy to engage in conversations related to all of these interactions, offering companies a single point of contact.
 
Why Partner with the University of Maryland?
The University of Maryland ranks among the best public universities in the nation, and is known for the quality and strength of its innovation and entrepreneurship programs. UMD's proximity to the nation's capital and close interactions with key federal agencies, such as NIST, NSA, NASA Goddard Space Flight Center, NIH, ARL, and many others, make the university a valuable partner to a variety of organizations.
 
Contact Us
To learn more about how to partner with the University of Maryland, contact our Research Development team.