On Wednesday, September 20, 2023, the University of Maryland (UMD) hosted guests at the Samuel Riggs IV Alumni Center to celebrate the launch of the Maryland Initiative for Literacy and Equity (MILE). The initiative is funded by the university's Grand Challenges Grants Program, the largest and most comprehensive program of its type ever introduced at UMD which supports projects aimed at accelerating solutions to emerging societal issues.
MILE seeks to address literacy achievement gaps across the state by transforming and integrating practices in education, speech and language pathology, library sciences, and parent/family engagement through streamlined and cutting-edge models of professional development and community outreach. The efforts are aimed at driving integrative research, both basic and translational, that is contextualized with respect to marginalized communities across race, culture, ethnicity, language, and neurodiverse identities. 
The initiative is co-directed by Dr. Donald J. Bolger, Associate Professor at UMD's College of Education, and Dr. Simone Gibson, Associate Professor at Morgan State University's School of Education and Urban Studies. Guests at the event heard remarks from both Bolger and Gibson, as well as University of Maryland President Darryll J. Pines; Executive Vice President and Provost Jennifer King Rice; Vice President for Research Gregory F. Ball; Dean of the College of Education Kimberly Griffin; and Dean of Morgan State University's School of Education and Urban Studies Glenda Prime. 
"Twenty-first century solutions to our grand challenges require interdisciplinary solutions and team-based research," said Vice President Ball. "MILE looks to serve as a model for this approach… [and] we look forward to supporting it in its mission."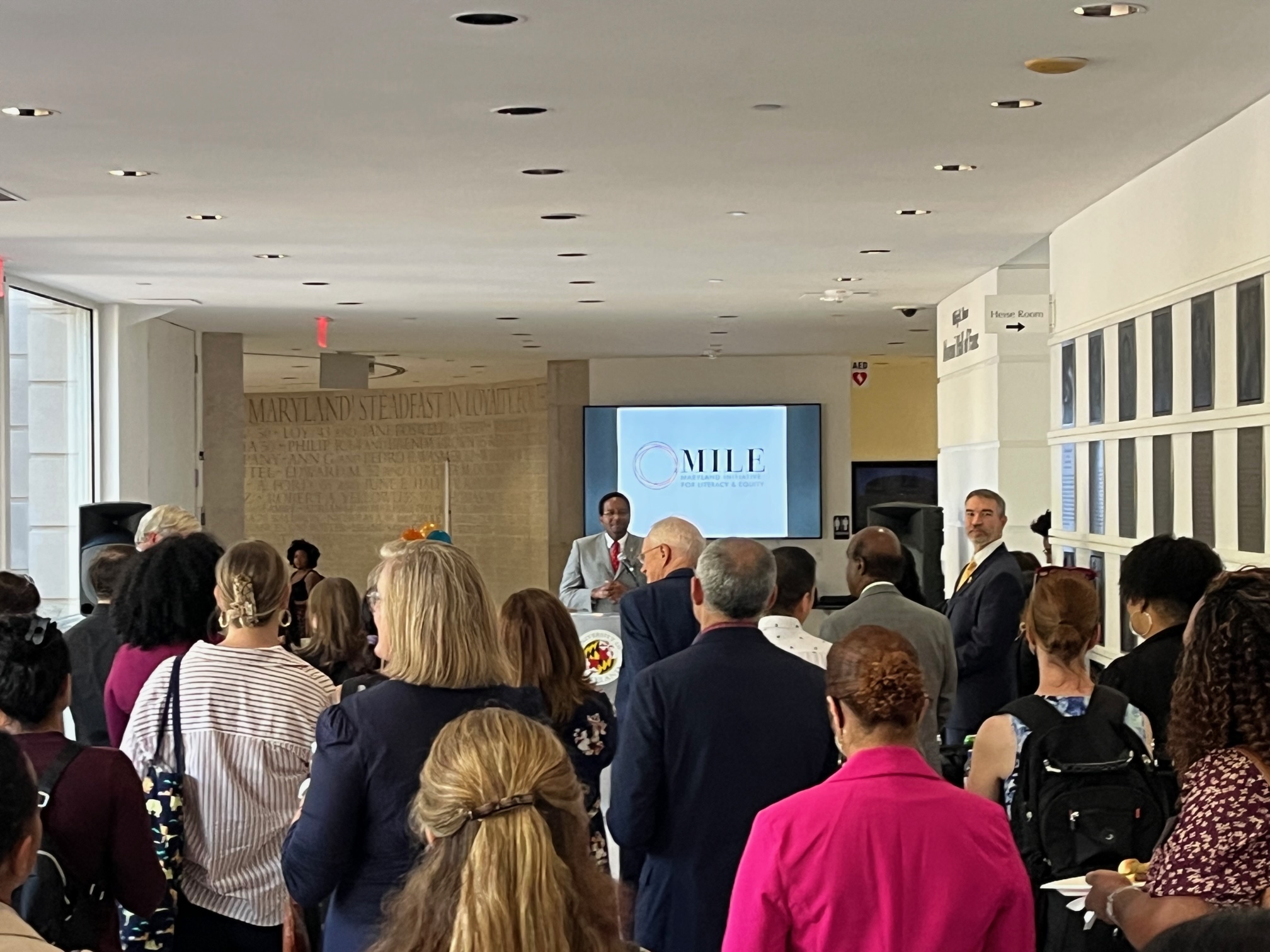 In addition to the night's speakers, those in attendance included University System of Maryland Chancellor Emeritus William "Brit" Kirwan; Maryland State Delegates Bernice Mireku-North and Jared Solomon; Maryland State Senator Alonzo Washington; College Park Mayor Fazlul Kabir; Maryland State Board of Education Members Irma Johnson, Joan Mele-McCarthy, Joshua Michael, and Rachel McKusker; and Executive Director of the Maryland State Department of Education's Office of Teaching and Learning Lauren Holmes.
For more information on the Maryland Initiative for Literacy and Equity (MILE), please visit https://research.umd.edu/mile.