BRAKE Highlights & Feedback from Participants
Feedback from Workshop Participants:
"The BRAKE workshops held at ANU were awesome! The workshops included 2.5 day sessions on OMB Uniform Guidance, NIH funding for foreign entities, Responsible Conduct of Research and internal controls. Denise, Ann and Beth are extremely knowledge and engaging, and allowed for a lot of participation from the group. I found the workshops to be a valuable learning experience. I look forward to continuing discussion and working closely with new colleagues!" 

-Elly Pineda, International Research Grants Manager Research Office
University of Technology Sydney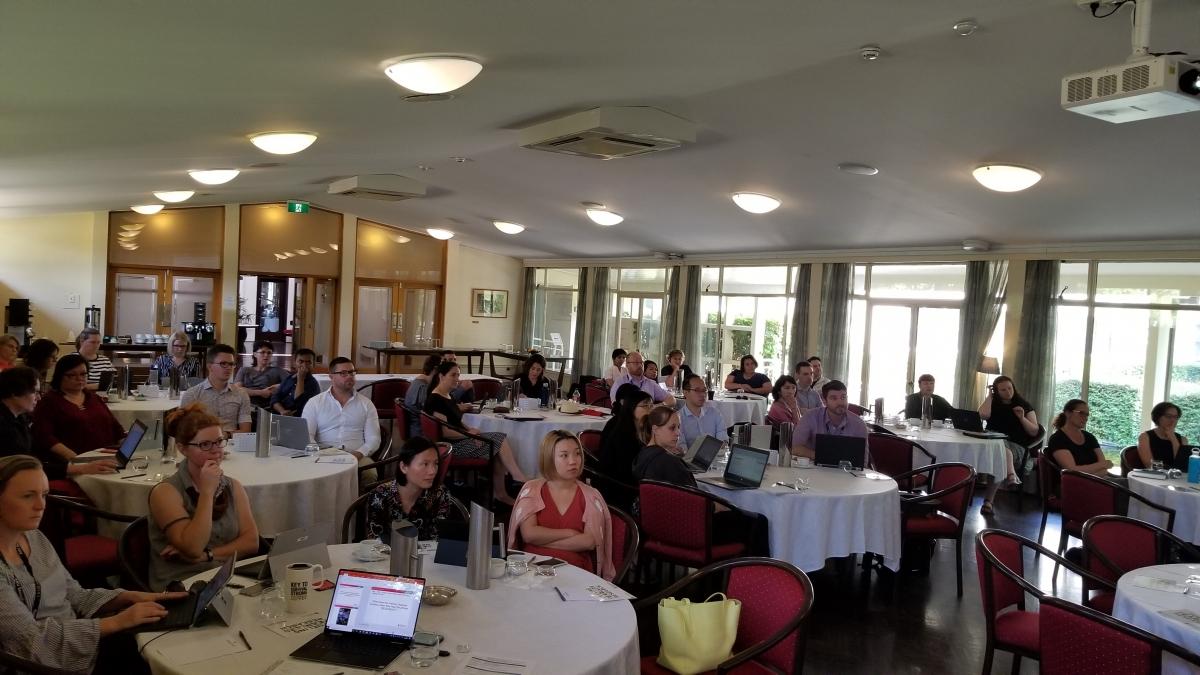 "Thank you [to the BRAKE team] for sharing your insights with us at UCC the past couple of days. You talked about feedback and for me, the interesting aspect lies not only in the similarity between systems, wherein lies a shared sense of recognition and purpose, but also the differences, wherein lies the learning opportunities."

– Dr. Amanda Forde, Senior Research Officer in the Office of the Vice President for Research & Innovation at University College Cork
"Ann and Denise are a dynamic team, rendering what could be a very bland topic into a stimulating discussion. They shed light on issues we face daily, bringing expert guidance. I've attended this seminar twice and, even though I've been doing this job for several years, it brings answers to my questions and offers the beacon needed in a world made of greys."

– Chaya Moykopf, Grants Administrator, Weizmann Institute of Science, Israel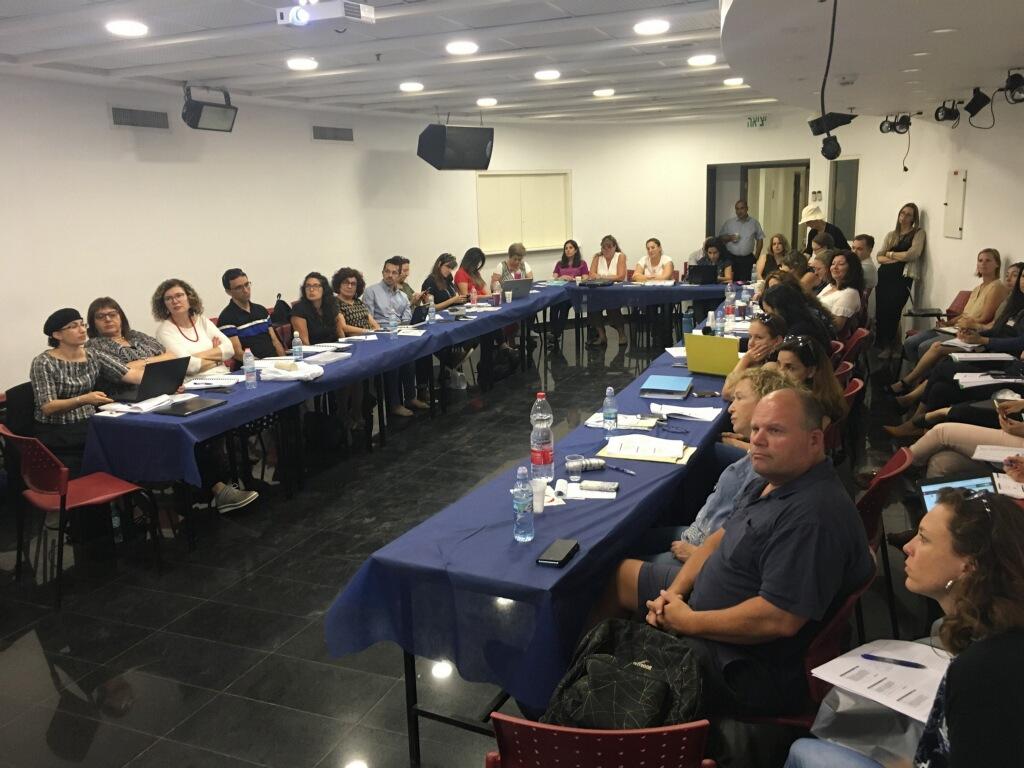 "I just wanted to thank [the UMD BRAKE team] for delivering the excellent event at the University of Glasgow.  It was both informative and engaging... a perfect tone in delivery - providing official guidance and practical, real-world examples of applying for and managing a federally funded grant.  [The UMD BRAKE team] provided clear insight into the process and regulations, while keeping the content lively and enjoyable, ensuring we were all engaged throughout.  I have to say, in terms of the various training talks and workshop events I have attended since working in the research management field, yours was definitely one of the best.  I will certainly be recommending to colleagues, should they ever have an opportunity to engage with the BRAKE program to do so."

– Dr. Adam Jackson, Project Coordinator, College of Medical, Veterinary & Life Sciences, University of Glasgow
"I found both the workshop and 1-1 extremely informative—although my NIH application idea is in the very early stages, I feel that it has given me a foundation to build on the application. Also [the BRAKE team's] willingness to preview any initial documents is very kind and will turn out to be very useful in the future."

– Neil Morgan, Institute of Cardiovascular Sciences, University of Birmingham, UK
"I think BRAKE is a great initiative. We at the Catholic University learned so many things and were able to evaluate possibilities for collaboration. We learned in the workshop important aspects of a research grant application that we normally learn by making errors that can come at a high price, or never learn because we considered it something impossible to do. Even though an international application is complex, I see it now as more feasible. This workshop brought several ideas of how our school should be organized to help us perform better as researchers. Even if it is a lot to take in, we know now who to ask if we need help. We have an important challenge now and that is to submit a grant internationally. Thank you for sharing your valuable experience."

– Lisette Irarrázabal, Assistant Professor, School of Nursing, Universidad Católica de Chile, Santiago, Chile
"I just want to let you know how important it was for us, at Catholic University and also for the attendees from other Chilean universities, to have had the BRAKE workshops in Santiago. The themes... and real examples made the difference. [The workshops were] combined with meetings with researchers and visits to laboratories, and I hope you went back home with a better idea of the research and facilities at our University. Also to have a Spanish native speaker was very helpful during the workshop. We are very grateful that you have all been able to come to Chile. I hope that as a result of the BRAKE workshop, Catholic University can be a partner of the University of Maryland and that we can explore ways of collaboration in research and on administration."

–María Elena Boisier Director, Office of Research, Vice-president of Research, Pontificia Universidad Católica de Chile, Santiago, Chile
"The time [the UMD BRAKE team] spent with us training us and sharing [their] knowledge is invaluable. [The UMD BRAKE team was] very generous to share lessons and experiences about the USA research funding landscape. I have learnt a great deal over the past few days and will be sharing this knowledge with members of my team and with our finance team. [The UMD BRAKE] team's depth of knowledge, gift of conversing easily to an audience at many levels of understanding, and the generosity of sharing [their] wisdom has been greatly appreciated. [Our faculty] have also left with a better understanding of what they need to do if they would like to pursue funding in the international space."

– Melissa Glenister, Senior Research Officer, Melbourne School of Engineering, University of Melbourne, Australia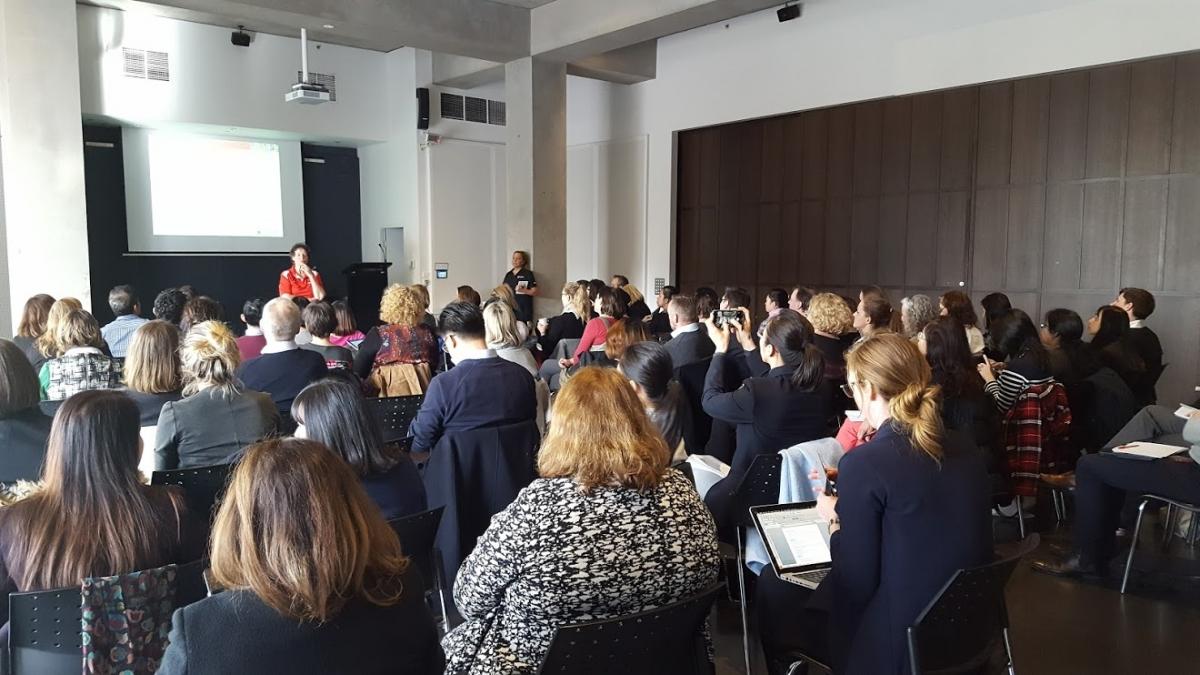 "The Borderless Research Administrative Knowledge Exchange (BRAKE) Program is a wonderful initiative to globally engage and train international institutions in the complexities of U.S. funding. [The BRAKE team's] collective and extensive knowledge was evident throughout. The workshops' delivery was engaging, humorous, informative, beneficial, and enjoyable. This was an excellent professional development training program that was much appreciated by the ANU research and finance administration community."

– Eva Lerable  Manager, Research Management, Joint Colleges of Sciences, The Australian National University (ANU)
"An excellent and informative workshop to attend; Denise provided relevant and concise information on the new Uniform Guidance document for Federally funded grants."

– Grants Officer, UNSW, Australia
"The workshop presented by the BRAKE team was as enjoyable as it was informative, relevant, and engaging. The practical tips and considerations were particularly useful and will be of great benefit to researchers applying for federal grants. On behalf of all those who attended, I would like to thank the BRAKE team." 

– Research Programme Coordinator, Graduate School of Business, University of Cape Town​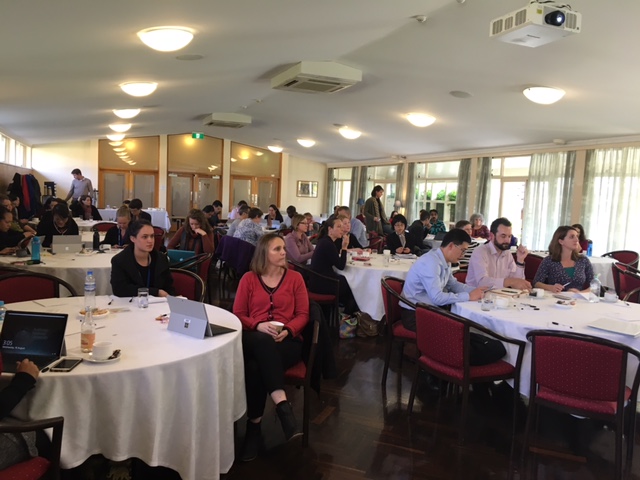 "Denise is a great speaker who is engaged and very knowledgeable. Thanks again for organizing a most useful workshop on the U.S. Uniform Guidance."

– Associate Director, Research Integrity and Compliance
"Thank you for a wonderful and engaging workshop on Monday, Sept 12th at the INORMS congress."

– Research Manager, Australia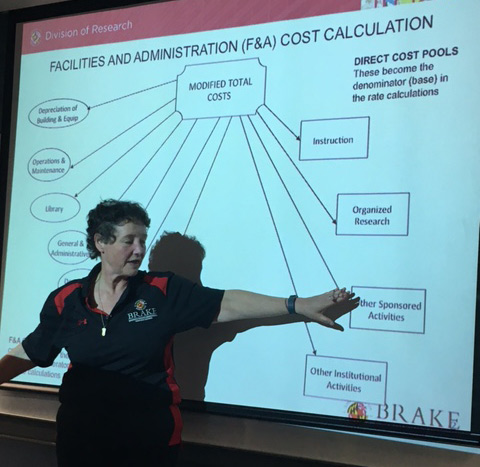 "An insightful presentation on U.S. grant funding rules and implications for foreign institutions. The explanation of the differences in terminology was particularly useful." 
– Senior Manager, Research Partnerships, Australiia
"Excellent information was provided. They are very accessible and available for necessary assistance."

– Professor, Mexico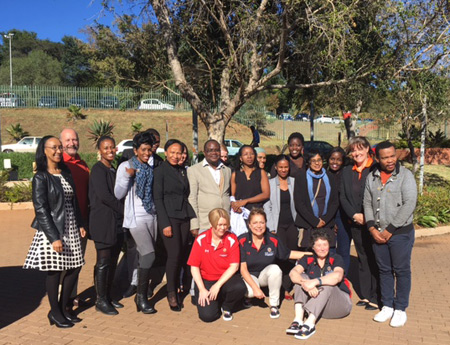 "It was a great pleasure to attend the wonderful workshop on NIH funds that you offered … to the group of researchers, administrators and collaborators of our Life Sciences programs. I liked it very much and obtained many valuable pieces of information, tips and approaches for achieving successful applications."

– Professor, Mexico
"I attended an NIH workshop delivered by the University of Maryland, it provided tips and advice for applying to the National Institutes of Health (NIH) as a foreign organization. I found the workshop interesting and was surprised by how many NIH funding opportunities are available to universities outside of the USA. Beth and Rebecca are great presenters, very knowledgeable and make a great team."

– Lena Caruso, Senior Research Development Manager, UNSW Sydney