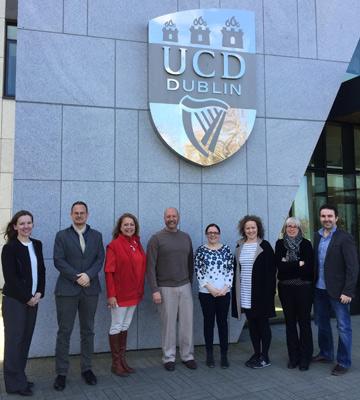 The University of Maryland's administrative training program, Borderless Research Administration Knowledge Exchange (BRAKE), focuses on engaging international institutions as strategic cohorts concentrated on building expertise and collaboration in the management and oversight of U.S. federal funding.
The University of Maryland is taking a unique, proactive approach to building international research partnerships by sharing knowledge and streamlining administrative functions. These efforts are intended to facilitate research collaborations by reducing administrative obstacles for researchers and strengthening UMD's position as a top-tier global research institution by encouraging joint proposals, research administration knowledge sharing, and researcher exchange programs with international partners.
BRAKE faculty can provide face-to-face training in the following areas:
U.S. Compliance—What is this thing called Uniform Guidance, and how does it impact International Institutions?
Responsible Conduct of Research (RCR) - The Foreign View
Research Administration Organization
Foreign Applications to NIH
Aspiring to be in Senior Leadership in Research Administration
"Their skill at delivering a raft of very complex detailed information in an engaging and entertaining way was clearly evident. As a result we now have a greater understanding of the U.S. Federal funding regulations, and the all-important Order of Precedence. Their constant use of examples to illustrate key considerations were greatly appreciated, as were their references to points particularly relevant to foreign institutions. The University of Maryland should be commended on their efforts to proactively educate and engage international partners via the BRAKE program – an outstanding role model for other U.S. institutions."

- Kylie Hugo, Research Services, Research & Innovation Division, Austrailia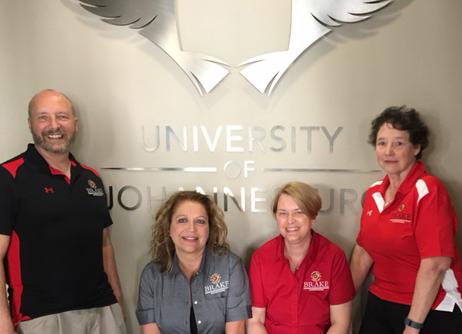 In addition, UMD BRAKE faculty will meet with administrative colleagues from the host Institution and provide an in-depth assessment of the attending institutions' administrative infrastructure to ensure a culture of compliance with all federal regulations.
While on-site, UMD BRAKE faculty are also able to tour facilities and meet with faculty researchers to take the first steps to build bilateral collaborations with foreign institutions.
Cost: The host Institution is responsible for airfare, hotel, and per diem for the UMD BRAKE faculty, but there is no charge for the training itself. A typical training runs 5-7 days (with 2-3 days travel time), depending on the needs of the host.  The host Institution is strongly urged to ask neighboring entities to attend the training workshops (100 people max suggested) and could use registration fees to offset the UMD BRAKE faculty travel costs.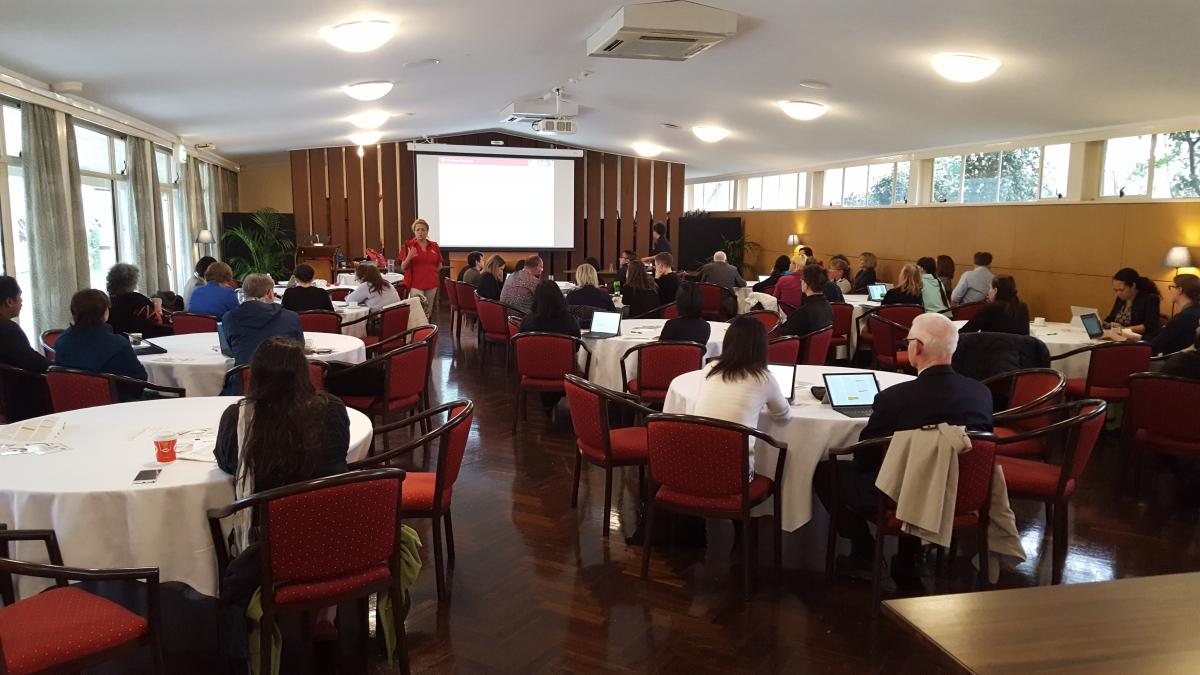 To date, UMD has engaged in onsite training with global research partners in locations across the world, including Australia, Denmark, Israel, Monterrey, the Netherlands, New Zealand, Romania, and Sweden.
"The ethos of knowledge sharing demonstrated by the University of Maryland through the BRAKE initiative is commendable. The workshops are a credit to the institution, and the wealth of knowledge possessed by Denise, Beth and Dennis is immense. Delivery was interactive and entirely inclusive, and the use of real-world examples to illustrate complex funding bureaucracy made the material easily digestible and less daunting than it might first appear! Huge thanks on behalf of UCD."

- Claire Redmond, General Manager, Research, University College Dublin
"Denise, Beth, Ann and Dennis arrived at the University of Cape Town as acquaintances but left as friends. Truly a laugh a minute, they delivered their material on Uniform Guidance and NIH funding in an entertaining and informative way. As a newly-appointed grant-writer at UCT, I feel more confident about tackling NIH and other federally funded grant applications. This is due both to what I learned from the BRAKE team and the knowledge that their help is just a Skype call away. Thank you all; hope to see you in Cape Town again soon!"

- Dionne Miles, Research Officer, Department of Molecular and Cell Biology, University of Cape Town