Eric Chapman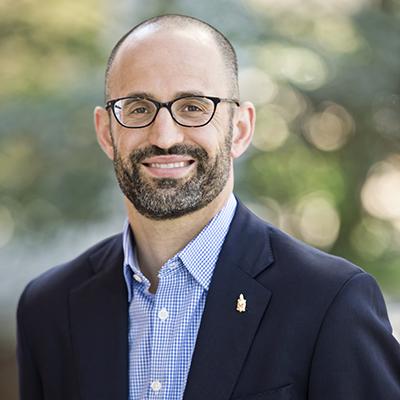 Eric Chapman
Associate Vice President for Research Development
Eric Chapman is the Associate Vice President for Research Development and leads the Research Development Office.
Eric is responsible for building strong ties to federal funding agencies, federal Labs, industry, medical centers, foundations and other universities to facilitate the development of large, multi-disciplinary proposals and initiatives. He works closely with the Vice President for Research to bring together and support teams of faculty from various disciplines and Colleges to pursue funding opportunities and to build cross campus, innovative research programs and initiatives.  
Eric manages a team of proposal development managers who provide support to faculty members across the proposal lifecycle.  In addition, Eric oversees the limited submission process, which identifies institutional nominees for prestigious programs.   In concert with the Vice President for Research, Eric manages the Research Leaders Fellows Program, the Maryland Catalyst Funds, and other signature programs on behalf of the Division of Research and the University of Maryland. Eric chairs the Research Development Council, which consists of all Associate Deans of Research from campus, and convenes regularly to discuss issues of strategic importance to the growth, volume and visibility of the research enterprise.
Eric joined the Division of Research in November of 2013, after working as the Senior Director of Corporate and Government Relations for the College of Computer, Mathematical and Natural Sciences and as the inaugural Deputy Director of the Maryland Cybersecurity Center (MC2).  Eric came to the University of Maryland in 2011 following five years of service as the National Security Advisor to Senator Barbara A. Mikulski (D-MD) on Capitol Hill.
Eric received an M.A. from The Johns Hopkins University and his B.A. from Syracuse University, where he graduated Phi Beta Kappa.
Contact
Office of the Vice President for Research, 2114D Lee Building, College Park, MD 20742