Amy Pate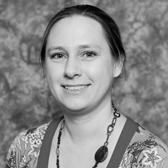 Amy Pate
Executive Director and Research Director, National Consortium for the Study of Terrorism and Responses to Terrorism (START)
Amy Pate is START's Executive and Research Director. In these roles, Pate runs day-to-day operations and crafts long-term strategy, and provides guidance for START researchers from proposal development through project implementation and submission of final deliverables. Pate is the primary implementer of START's center-wide quality control processes and is accustomed to working with a wide variety of researchers and government funders.
Pate has been Principal or Co-Principal Investigator on awards totaling more than $9 million since 2011 from funders including the Department of State, Department of Defense, the Department of Homeland Security, and the National Science Foundation. She is PI of a recent $3 million award from the Department of Defense to enhance datastreams for counterterrorism, as well as a $500,000 award from the State Department to build capacity for countering violent extremism in Malaysia. As START's research director since 2014, she has helped oversee more than $30 million in sponsored research awards and has provided quality control on research deliverables – reports, data, codebooks, etc., – for more than 50 projects. She has been called upon to present at conferences and provide lectures for practitioners within numerous government departments and agencies including the Defense Intelligence Agency, the Strategic Multilayer Assessment office, the Department of Homeland Security, AFRICOM, Combined Joint Task Force-Horn of Africa, European Institute of Peace, Department of Justice, United States Institute of Peace and United Nations High Commission for Human Rights.
A political scientist specializing in international relations and comparative politics, Pate has worked with START since the center was founded, first through her work on the Minorities at Risk Project and as a START researcher, prior to becoming research director. Pate is trained in both quantitative and qualitative methods, has conducted fieldwork in conflict zones in Africa, and has extensive experience working with researchers in developing countries.
She earned her Ph.D. in government and politics with specializations in comparative politics and international relations from the University of Maryland, where she also earned her M.A. She graduated with bachelor's degree in Russian, Political Science, and History from Miami University (Ohio).
Contact