In November of 2021, University of Maryland, College Park President Darryll J. Pines and University of Maryland, Baltimore President Bruce E. Jarrell named eight professors as the inaugural MPower Professors. This award from the University of Maryland Strategic Partnership: MPowering the State (MPower) recognizes, incentivizes, and fosters faculty collaborations between the College Park and Baltimore campuses. 
Selected for his commitment to interdisciplinary and interprofessional collaboration, University of Maryland, Baltimore Professor of Pharmaceutical Sciences Yihua Bruce Yu, Ph.D. is also director of the Bio- and Nano-Technology Center in the School of Pharmacy. Dr. Yu's expertise is in biophysics and bioengineering. In 2019, Dr. Yu joined the Institute for Bioscience and Biotechnology Research in Rockville, Md., a joint research institute between the University of Maryland and the National Institute for Standards and Technology (NIST). His lab advances the development of analytical technologies for characterizing complex drugs and vaccines. He holds multiple patents, including noninvasive analytical technologies for biologics production and inspection. In 2005, he received a U.S. Presidential Early Career Award for Scientists and Engineers.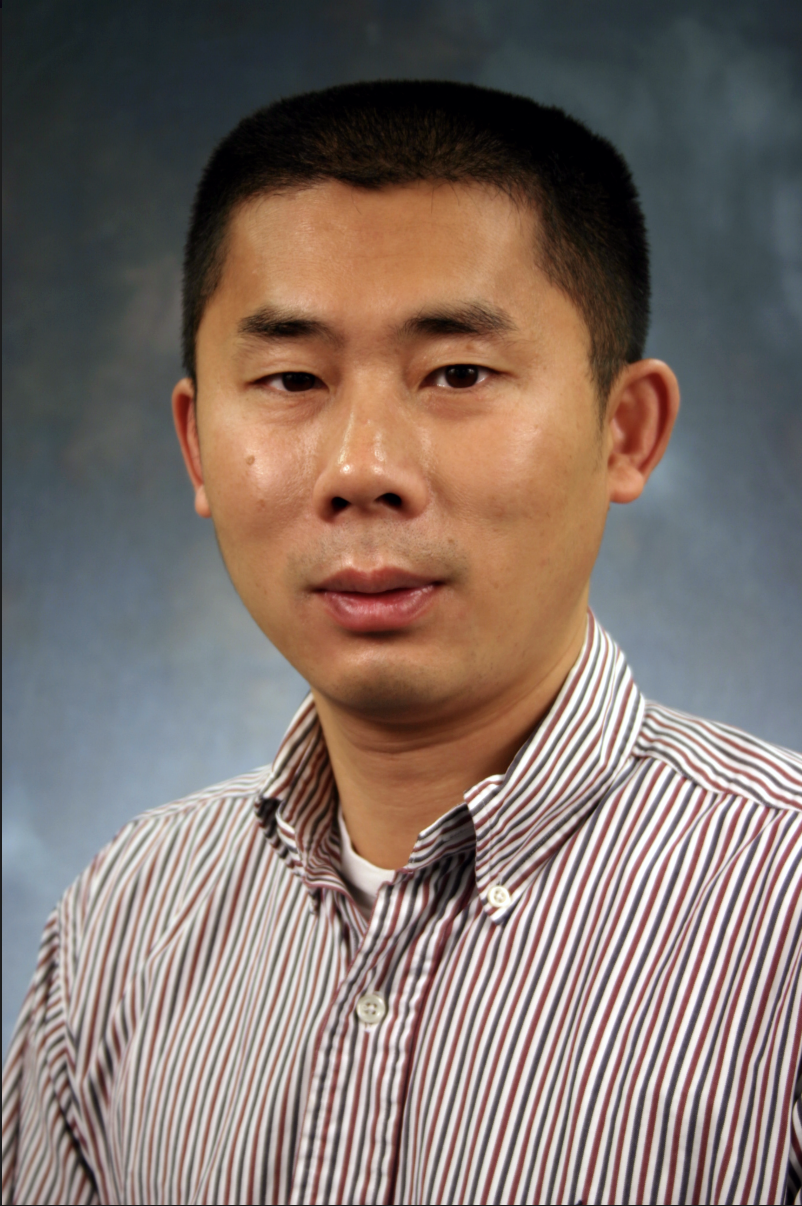 Can you briefly describe the type of research you do?
We develop noninvasive analytical technologies for quality control of biomanufacturing and biologics, such as vaccines, and therapeutic proteins—like insulin and HUMIRA—gene and cell therapy products, and others.
Vaccines and therapeutic proteins are fragile and could be damaged during distribution and storage. Currently, there's no quality control mechanism at the point-of-care other than visual inspection. However, the damage is not always visible to the human eye. Our technology—water proton nuclear magnetic resonance (wNMR)—collects data on individual vials or syringes of vaccines or drugs, as long as they are formulated as liquid dosage forms (solutions, emulsions and suspensions) with water as the solvent. The data of each individual vial/syringe can rapidly provide an indicator of its quality.
We currently make measurements in our lab, using benchtop instruments. We also collaborate with the pharmaceutical and biotech industry. In such collaborations, we collect data using wNMR and our collaborators collect data using conventional technologies. We then compare notes with them. 
What drives you to do this research? 
We want to improve the efficiency of biomanufacturing and strengthen the quality control of biologics. We hope to eventually enable healthcare providers and patients to check on the quality of vaccines and therapeutic proteins before injection using our technology. This may enhance public confidence in vaccines and drugs and prevent certain adverse reactions.
What did it mean to you personally to be named an MPower Professor?
I'm grateful for the recognition. The funding associated with the MPower Professorship provides some flexibility for us to explore new topics and ideas that are not currently supported by external funding. For example, we explored how wNMR can assess the physicochemical properties of binary solution systems, such as water-acetonitrile. This helps us to better understand our technology.
How do you collaborate with researchers outside of your discipline, and why is this important to you?
I collaborate with people who work on other aspects of vaccines and biologics, such as discovery and development of new products. This is important because bringing people together with different areas of expertise that complement each other can lead to further discoveries.
Please name the researchers you have worked with on MPower collaborations:
Alexander Andrianov

, Research Professor, Institute for Bioscience and Biotechnology Research, UMCP

Thomas Feurst

, Professor, Institute for Bioscience and Biotechnology Research, UMCP

Eric Toth

, Assistant Research Professor, Institute for Bioscience and Biotechnology Research, UMB
What are the next steps for your research?
We hope to have this technology adopted by industry, regulators, and healthcare providers. We have about 15 issued and pending patents on this technology, one of which was recently licensed by UMB to a company.
We are developing what we call preventive pharmacovigilance, the goal of which is to detect and remove poor-quality pharmaceutical products before they can reach patients. The technological basis for our approach is wNMR.