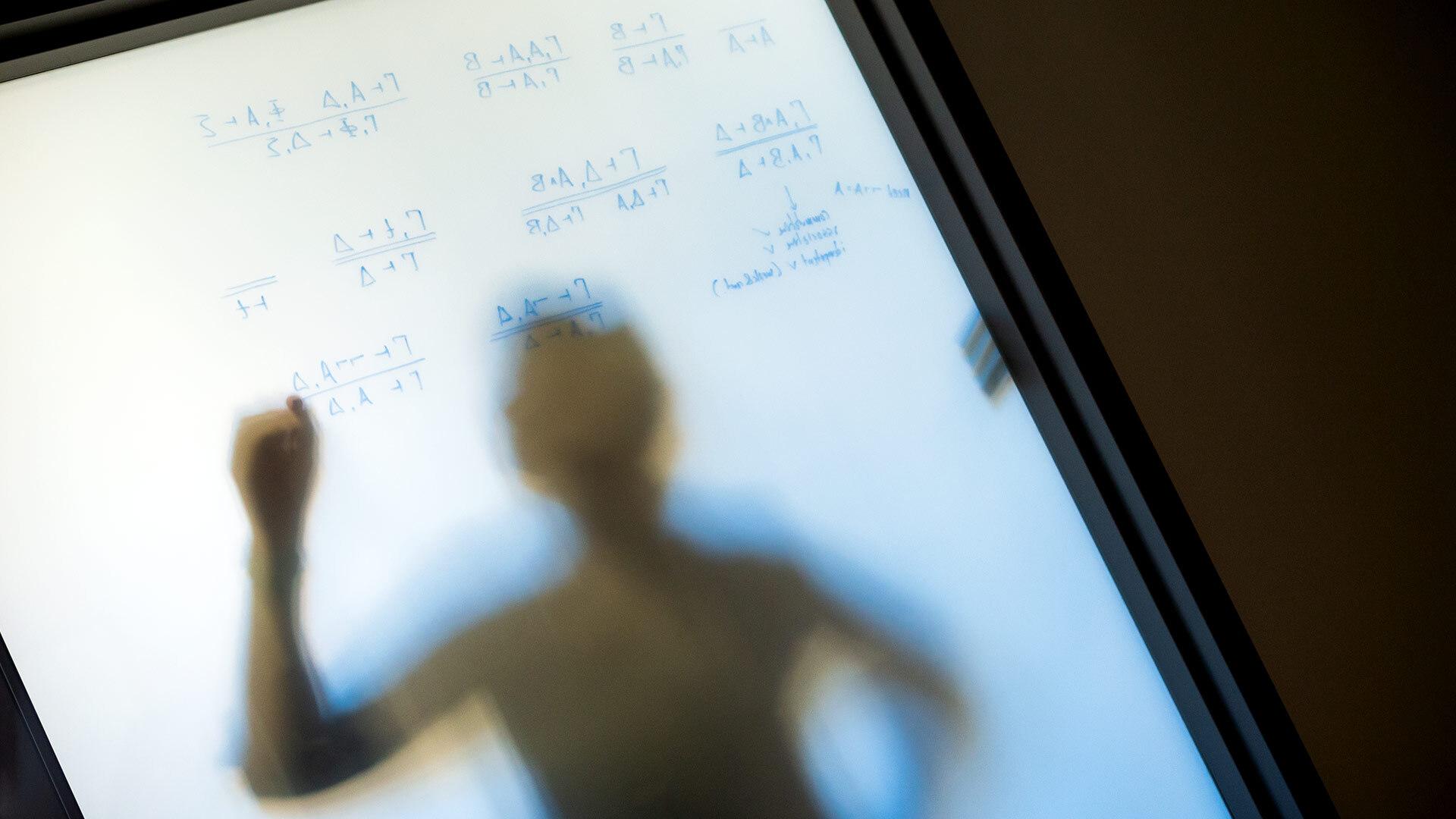 From fighting emerging disease outbreaks to addressing gun violence and seeking solutions to opioid addiction, a slate of newly funded joint projects involving researchers from the University of Maryland, College Park (UMCP) and University of Maryland, Baltimore (UMB) promises to tackle the grand challenges of our time.
The Joint Steering Council of the University of Maryland Strategic Partnership: MPowering the State (MPower), a formal collaboration between UMB and UMCP to leverage the strengths of both institutions, announced seed funding ranging from $49,000 to $250,000 for 17 targeted, jointly led projects in six key research areas.
The council reviewed and ranked 52 submissions, awarding a total of $3 million to kick-start new research in areas of paramount importance to the state and the nation.
"These seed grant awards highlight the outstanding interdisciplinary and high-impact research faculty in Baltimore and College Park are conducting to address the most complex challenges society is facing," said Gregory F. Ball, vice president for research at UMB and UMCP. "My hope is that these grants strengthen current collaborations, promote new ones and lead to future funding opportunities to support innovative and transformative research."
Here's look at the winning projects:
Artificial Intelligence and Medicine
"AI Discovery and Sensing for Biomarkers of Chronic Pain," Robert Ernst, professor, School of Dentistry, UMB; and Pamela Abshire, professor, A. James Clark School of Engineering, UMCP
 
"Applying Natural Language Processing to Electronic Health Records to Prevent Infections with Highly Antibiotic-Resistant Bacteria," Katherine Goodman, assistant professor, University of Maryland School of Medicine, UMB; and Phillip Resnik, professor, College of Arts and Humanities, UMCP
 
"AI to Determine Alterations of 4-Dimensional Erythrocyte Flow in the Retina," Osamah Saeedi, associate professor, University of Maryland School of Medicine, UMB; and Yang Tao, professor, A. James Clark School of Engineering, UMCP
 
"Precision Therapy for Neonatal Opioid Withdrawal Syndrome (NOWS)," Amber Beitelshees, associate professor, University of Maryland School of Medicine, UMB; and Ritu Agarwal, Distinguished University Professor, Robert H. Smith School of Business, UMCP
 
"Exploring the Hidden Links Between Cannabis and Cardiovascular Health Using Deep Learning," Jean Jeudy, professor, and Timm-Michael Dickfeld, professor, both from the University of Maryland School of Medicine, UMB; and Eleonora Tubaldi, assistant professor, A. James Clark School of Engineering, UMCP
 
"Blended Reality Immersion for Geriatric Head Trauma: The BRIGHT Study," Mira Ghneim, assistant professor, University of Maryland School of Medicine, UMB; and Donald Bolger, associate professor, College of Education, UMCP
Cybersecurity and Homeland Security
"Tackling Terror in the Homeland: An Empirical and Legal Analysis of the Debate Over a New Domestic Terrorism Law," Michael Vesely, senior research associate, Francis King Carey School of Law, UMB; and Michael Jensen, senior researcher, National Consortium for the Study of Terrorism and Responses to Terrorism (START), UMCP
Neuroscience and Aging
"Predicting Clinical Features of Parkinson Disease Using Machine Learning Analysis of Mobility Data from a Wearable Sensor," F. Rainer von Coelln, assistant professor, University of Maryland School of Medicine, UMB; and Michael P. Cummings, professor, College of Computer, Mathematical, and Natural Sciences, UMCP
 
"A Patient Data-Driven Approach to Improve Counseling and Hearing Health", Ronna Hertzano, professor, University of Maryland School of Medicine, UMB; and Matthew Goupell, professor, College of Behavioral and Social Sciences, UMCP
 
"Ubiquitin-Proteasome System Mechanisms Underlying Abstinence-Dependent Methamphetamine Craving," Marco Venniro, assistant professor, University of Maryland School of Medicine, UMB; and Xuan (Anna) Li, assistant professor, College of Behavioral and Social Sciences, UMCP
 
"Noradrenergic Dysfunction Impairs Olfaction-Mediated Social Interaction in Alzheimer's Models," Joseph Kao, professor, and Adam Puche, professor, both from the University of Maryland School of Medicine, UMB; and Ricardo Araneda, professor, College of Computer, Mathematical, and Natural Sciences, UMCP
Pandemic Readiness, Resilience and Mitigation
"Development of Vaccines Against Emerging Avian Influenza Viruses for Use in Humans and Poultry: A One-Health Approach to Prevent Zoonotic Virus Spillover Events and Support Pandemic Preparedness," Lynda Coughlan, assistant professor, University of Maryland School of Medicine, UMB; and Andrew Broadbent, assistant professor, College of Agriculture and Natural Resources, UMCP
 
"Viral and Host Determinants of SARS-CoV-2 Variant Replication," Matthew Frieman, associate professor, University of Maryland School of Medicine, UMB; and Margaret Scull, assistant professor, College of Computer, Mathematical, and Natural Sciences, UMCP
 
"Scalable Manufacture of mRNA Vaccines for Agile Pandemic Response," Peter Swaan, professor, School of Pharmacy, UMB; and Don DeVoe, professor, A. James Clark School of Engineering, UMCP
Racial and Social Justice
"Investigating Racial and Social Disparities in Health Outcomes Among Maryland Youth in Foster Care Exposed to Cross-State Air Pollution," Roderick Rose, assistant professor, School of Social Work, UMB, and James Archsmith, assistant professor, College of Agriculture and Natural Resources
 
"Disproportionality in Communication Impairments: Leveraging Technology to Provide Individualized Language Assessments of Bilingual Children," Michael Woolley, professor, School of Social Work, UMB, and Yi Ting Huang, associate professor, College of Behavioral and Social Sciences, UMCP
Violence and Crime Reduction
"Comparing Firearm Violence from Trauma Units and Police," Kyla Liggett-Creel, clinical assistant professor, School of Social Work, UMB, and Gary LaFree, professor, College of Behavioral and Social Sciences, UMCP