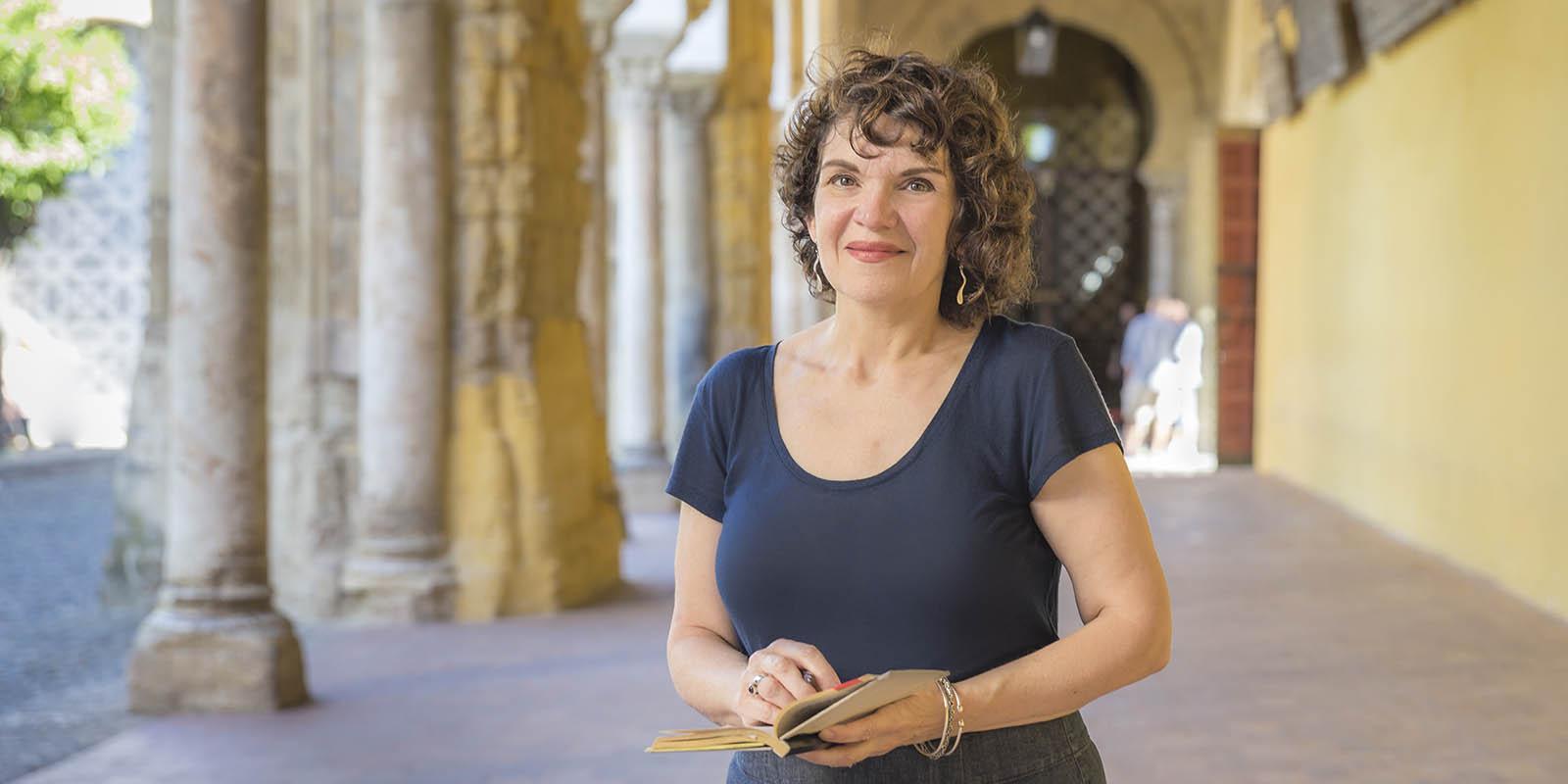 Associate Professor Michele Lamprakos, an architect and historian specializing in the architecture, heritage and urbanism of the Arab-Islamic world, has earned a 2023 fellowship from the National Endowment for the Humanities to forward her second book, Memento Mauri: The Afterlife of the Great Mosque of Cordoba (forthcoming, University of Texas Press). Lamprakos is one of 70 scholars across the nation—and just two at University of Maryland faculty—to earn this prestigious fellowship for advanced research in the humanities.
 Lamprakos' book unravels the architectural palimpsest of the Mosque-Cathedral of Cordoba, Spain, an architectural marvel that was built as a mosque in the 8th century, converted into a cathedral in the 13th century and dramatically transformed in the 16th century by a massive choir and presbytery. The strange hybrid building has been an enduring mystery and the center of controversy up to the present day. Lamprakos explores cycles of change over the centuries—patronage, demolition, erasure, restoration—as a barometer of changing attitudes toward Spain's Islamic past and the meaning of that past for Spanish culture and society. Lamprakos hopes to bring new understanding to the building's history while cementing its narrative by placing it within the country's shifting political, social and religious landscape.
 "The story is an important part of Spain's heritage," she says, "but it's also relevant to sites across the world that have been shaped and contested by different faiths."
 The NEH fellowship is part of a $28.1 million grant program that supports advanced research, creative projects, access to cultural programs and collections and education initiatives across the country. Created in 1965 as an independent federal agency, the National Endowment for the Humanities supports research and learning in history, literature, philosophy and other areas of the humanities by funding selected, peer-reviewed proposals from around the nation.  
Lamprakos recently completed a Paul Mellon Visiting Senior Fellowship with the Center for Advanced Study in Visual Arts at the National Gallery of Art. For a taste of Lamprakos' forthcoming book, see this essay she wrote for Aggregate Architectural Collaborative.
Original news story by Maggie Haslam