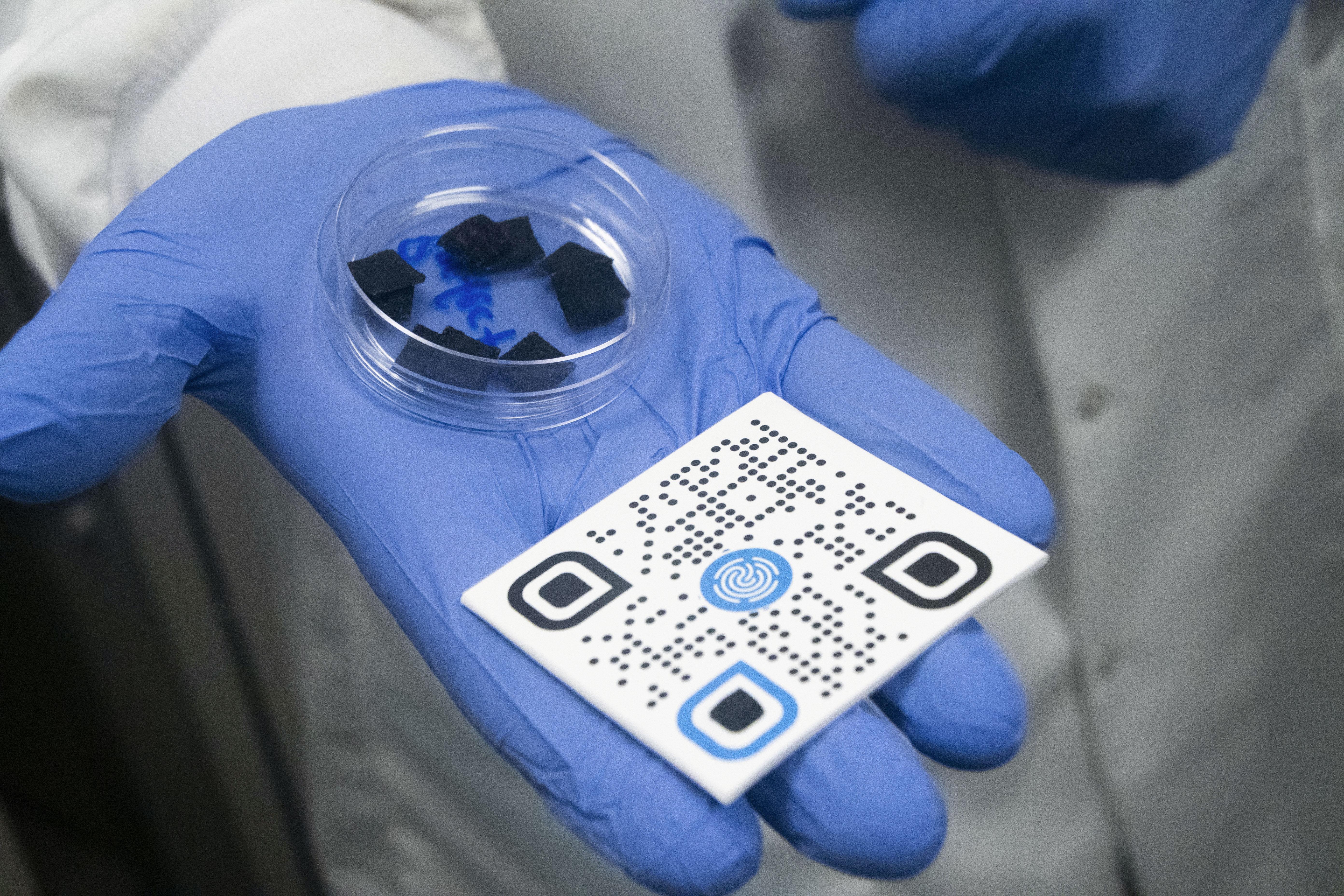 Counterfeit goods result in hundreds of billions of dollars in losses every year. According to a 2020 report co-authored by the U.S. Patent and Trademark Office and the Federal Research Division of the Library of Congress, counterfeiting tops the list of global criminal enterprises, with  domestic and international sales of counterfeit and pirated goods estimated between $1.7 trillion and $4.5 trillion each year. Aside from the economic damage, counterfeit goods like batteries, medicines, and vaccines can be significantly harmful to individuals as well. 
Researchers at the University of Maryland and Anhui University of Technology have invented a new anti-counterfeiting technique, inspired by nature, that enables more secure anti-counterfeiting compared to current technology.
A current anti-counterfeiting technique employs physical unclonable functions (PUFs), which use randomness in certain physical properties as digital fingerprints. To date, most of the PUF anticounterfeiting systems based on visual patterns, such as biometric fingerprints, are two-dimensional (2D). However, conventional PUF systems based on 2D patterns are easily copied or reproduced and suffer tedious, long authentication time.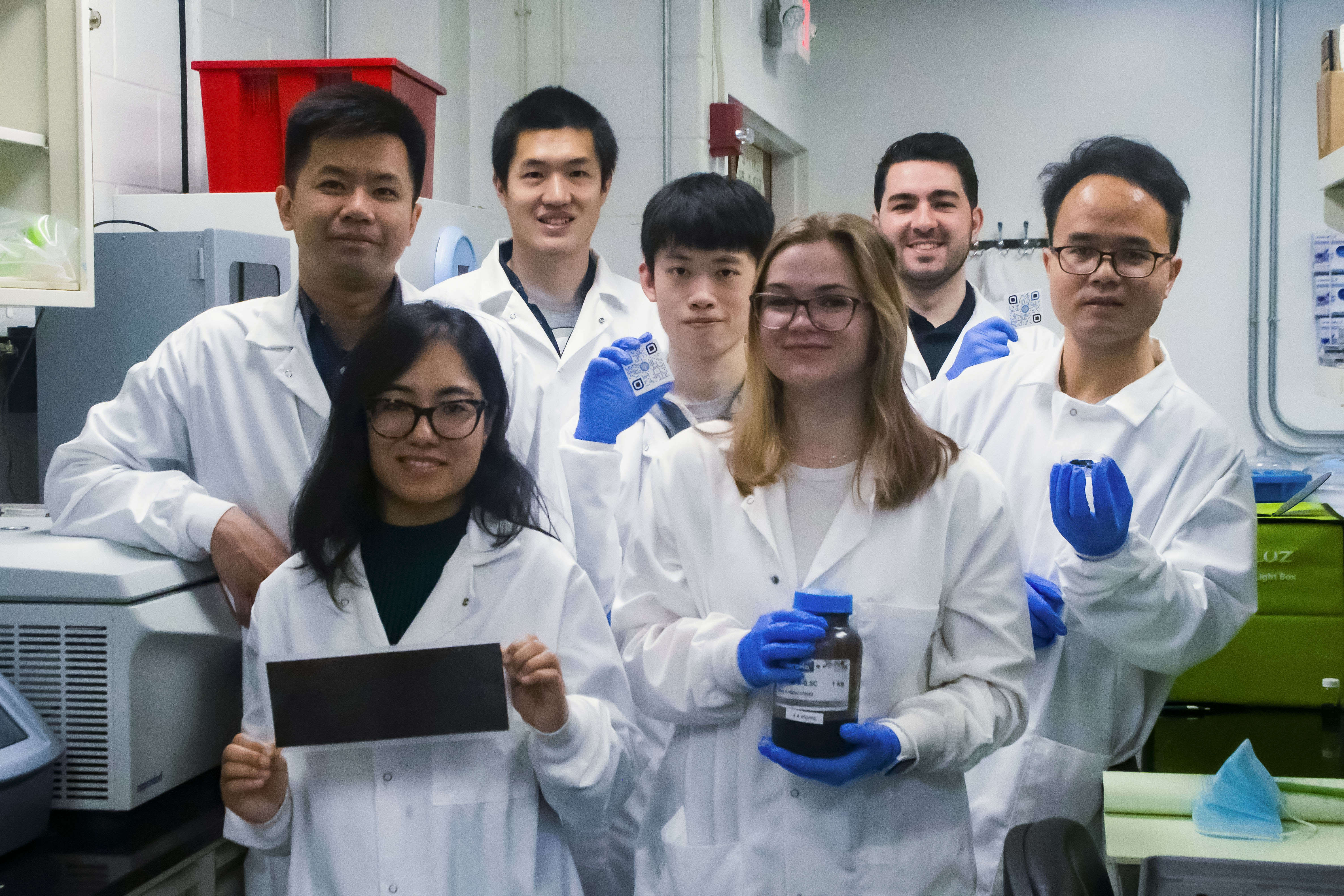 Assistant Professor of Chemical and Biomolecular Engineering Po-Yen Chen, along with Qian Xie of Anhui University of Technology, independent researcher Wei-Hsi (Ariel) Yen, and UMD chemical and biomolecular engineering Ph.D. students Joshua M. Little and Tianle Chen, have created a new, highly secure method of anti-counterfeiting called MantaCode, a three-dimensional (3D) PUF tag that uses 2D material tags and artificial intelligence (AI)-enabled authentication software. 
The structural details of the 3D PUF tags can be extracted layer-by-layer using confocal laser microscopy. The anticounterfeiting tags are then reconstructed and stored in a database, serving as secure 3D PUF keys. A customized neural network authenticates the 3D PUF keys quickly and accurately, ensuring a safe anti-counterfeiting technology. The research team's invention is inspired by the manta ray, whose underside spot patterns are unique to each individual ray.
Compared to current anti-counterfeiting technologies, MantaCode works faster, achieves highly accurate results, and uses durable identification tags that are not easily damaged by environmental conditions such as extreme temperatures, chemical spills, UV exposure, and moisture. This new authentication technology can be applied to a multitude of high-value products, ranging from drugs, jewelry, and electronics. 
The researchers' invention, "Anti-Counterfeiting Method," was funded in part by the Maryland Innovation Initiative Technology Assessment Fund. 
The team was recognized as a finalist for the UMD Invention of the Year awards in the information sciences category. Winners were announced on May 3, 2022, at Innovate Maryland, a campus-wide celebration of innovation and partnerships at UMD.