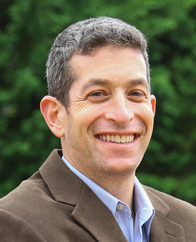 The National Institute of Standards and Technology (NIST) awarded Brian Weiss, an associate research engineer at the University of Maryland Applied Research Laboratory Intelligence and Security (ARLIS), its inaugural Excellence in Technology Transfer Award on January 18, 2023 for his recently patented work to detect robotic health failures. 
The award citation recognized Weiss for "exceptional innovation and collaborations in transferring a novel robot workcell positioning performance monitoring test method and sensor to manufacturers." The cited also noted his related achievements, including: "1) the creation of a Cooperative Research and Development Agreement consortium that other NIST researchers can use as a template to transfer their technologies to external stakeholders, 2) multiple collaborations that increased industry capability to measure robot workcell positioning performance, and 3) a new method for robot users to verify vendor claims of repeatability. This transfer increases manufacturer confidence and competitiveness through improved equipment utilization, more accurate processes, and decreased maintenance costs."
Weiss joined ARLIS in 2022 from NIST, where he was active in developing a new sensor to detect failures and collaborating with industry to pilot the sensor in operational environments. As robotics have become a more integral part of numerous industries, so have their complexity and likelihood for failure.
"Predicting when failures will occur, especially at specific points in a robot system, requires innovative measurement of robot health degradation," Weiss said. During his time at NIST, Weiss and his colleague, Alexander Klinger, developed the "position verification sensor with discrete output" to measure robotic health at key points. The U.S. States Patent and Trademark Office awarded Klinger and Weiss a patent for the invention in October 2022. 
Additional information on the sensor and the tech transfer initiative can be found at:
https://www.nist.gov/blogs/taking-measure/operation-tech-transfer 
https://www.nist.gov/blogs/manufacturing-innovation-blog/technology-transfer-acceleration-mep-national-network

This story was written by Kristin Patterson Jones and originally appeared in the ARLIS Roundup newsletter.