Proposal Development Services for Graduate Students and Postdocs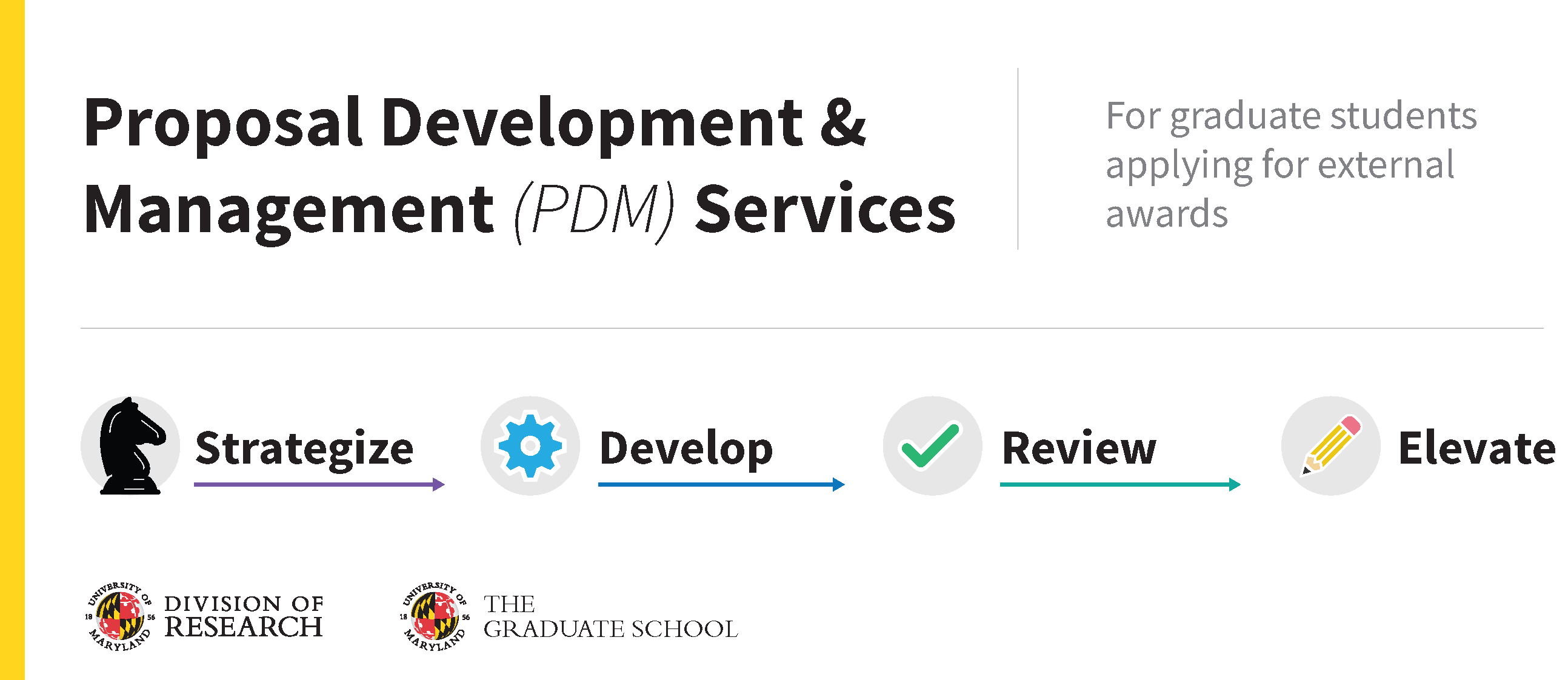 Graduate Students and Postdocs, if you are planning to submit an external fellowship application to support your research, please reach out to discuss how we can support you at proposals@umd.edu, or submit your PDM support request here!
The Research Development Office is excited to partner with the Graduate School to provide free Proposal Development and Management (PDM) services to Graduate Students and Postdocs seeking external fellowships of $10,000 or more to support their research. Our team works with students and postdocs year-round on an individual basis to:
Strategize the development of a competitive and responsive proposal 

Review the funding announcement to highlight key aspects the funder is looking to support

Discuss the fit of the proposed project 

Determine how to frame the project to most clearly address the funder's priorities

Develop a timeline and shell documents to ensure progress and timely proposal completion
Review draft materials to ensure that they are clear, responsive and competitive
Elevate proposal language and presentation for a polished product
In addition, the tools below offer unique search capabilities to help identify awards that fit a particular type of research and academic stage.
For more information about what it's like to work with our team, see the video statement below from a graduate student we recently supported.