Event Information
ARHU Dean's Colloquium Series on Race, Equity and Justice, Featuring Perla Guerrero
Wednesday, September 16, 2020
9:00 a.m.-10:00 a.m.
Zoom
For More Information:
Ashley Richerson Miller
arichers@umd.edu
https://docs.google.com/forms/d/e/1FAIpQLSdMyXpjHhs_U3Bp_P2ZI9NhrztUxdmXwI0gEgERUOLwUeqUwQ/viewform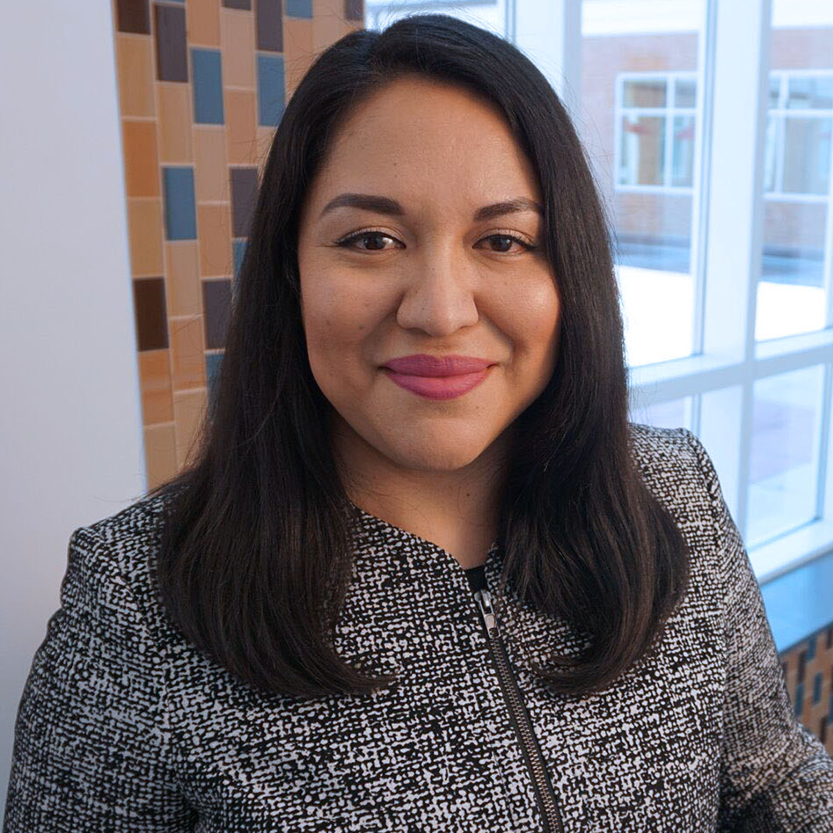 ARHU Dean's Colloquium Series on Race, Equity and Justice, Featuring Perla Guerrero
College of Arts and Humanities
Wednesday, September 16, 2020 9:00 am-10:00 am
ARHU has launched a new campaign to address race, equity and justice in its curriculum, scholarship, programming and community engagement. As part of its goals to increase awareness of issues of systemic racism, equity and inequality, the Dean will be hosting a colloquium and conversation series all year long. The colloquia introduce audiences to the expertise that ARHU faculty have in these key areas and allow for dialogue with the experts and the Dean to engage in ideas for social action and change.
The first colloquium features Dr. Perla Guerrero, associate professor of American studies and U.S. Latina/o Studies at Maryland. Her talk, "Latinxs on Both Sides of Inequality and Fighting for Justice," will engage the audience in a discussion on racialization, the different ways that Latinx communities are perceived and the way these communities address justice and equity. Guerrero's talk will be followed by a conversation with the dean and a Q&A.
About the Speaker
Perla Guerrero's research interests include relational and comparative race and ethnicity with a focus on Latinas/os/xs and Asian Americans, space and place, immigration, labor, U.S. history and the U.S. South. She has received multiple awards for her work, including two from the Smithsonian Institution.
You must RSVP to attend. A Zoom link will be sent to all registered participants approximately 24-hours prior to the event.
Note: Guerrero's talk will be recorded and archived for future viewing on our website.